Historical Reference Site
As past users and fans of the Maxx Desktop product, we've archived some of the content from the old website for historical reference.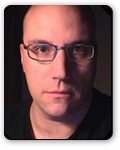 The Founder
Eric Masson has established himself within the fields of High Performance Computing, J2EE mission critical system design and 2D/3D Computer Graphics. Mr. Masson brings extensive expertise associated with in depth software development knowledge , marketing, outsourcing and international business affairs guarantying success and business growth.
Among the strengths of Mr. Masson are twenty (20) years of direct experience in pioneering real-time 3D computer graphics, application performance tuning, Linux systems, X Windows graphical-user-interfaces and a solid 13 years of Java technology. Mr. Masson has worked in Hong Kong for over nine (9) years in the field of civil engineering for the massive new Chep Lak Kok International Hong Kong Airport project and for several international and local Information Technology Companies here he was designing, developing and delivering mission critical systems for fortune 100 corporations. Among those high profile IT projects are the new Hong Kong Stock Exchange system, CitiBank Online share trading and TheGoldenClick.com day trading portal to name a few.
Discover the MaXX Interactive Desktop for Linux!
Visit the official Maxx Interactive Desktop site at maxxinteractive.com!
I am glad to announce that a new website is under development. This new website will focus on the development and distribution of both the Classic and Modern MaXX Interactive Desktop products. The new design should be completed by end of May. SVN server will be available next week.
Here are a list of those features;
• Wiki
• Forums
• News
• API-SDK full online documentation
• SVN server
• SVN WebView
• Search engine
To stay up to date, we recommend visiting the following sites: